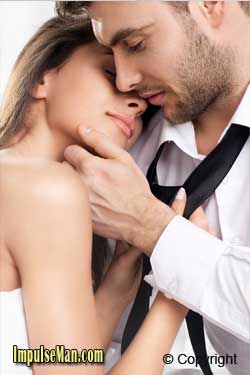 The debate between those who believe pheromones actually play a role in the mating game and those who regard it has fiction is still going strong. Even after 40 years it is still one of the most discussed topics in the world of science and several cologne companies have capitalized on the idea. Several studies and expert opinions have surfaced in a variety of medical journals, debunking the theory on one side and promoting it on the other. Where does it leave the people who don't have a college degree in medical science? Can nobody give a clear answer to the question "Do pheromones work?" Considering all the opinions, it's best to break down the facts and see where they lead. 

Where did this Theory come from?

The year was 1971 and an undergraduate of Wesley College by the name of Martha McClintock led a study that would spark the heavy debate of pheromones. As a side note, this wasn't the first study that involved pheromones, but McClintock's research did manage to capture a lot of attention. The research she was doing might sound familiar, but don't feel embarrassed if you haven't heard of it before. It focused on menstrual periods. More specifically, it focused on how menstrual periods synchronized between women that spent a lot of time together. 

Everyone can agree that this isn't the most comfortable topic, but it does get a little more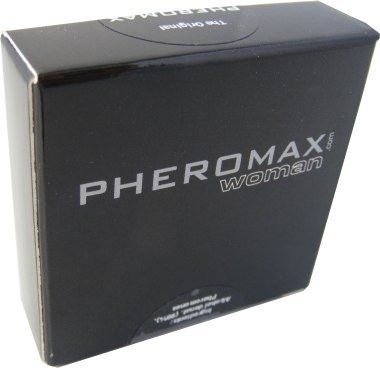 interesting. The research in the 1970's couldn't pin-point the exact reason why this synchronization took place, but McClintock proposed the idea that pheromones were involved. The research didn't end there and a long way down the line something even more uncomfortable was discovered. In 1998 McClintock and her partner, Dr. Kathleen Stern, proved that placing sweat on the lips of a woman could in fact bring about her cycle quicker, or it could delay it. The uncomfortable part has to be where they harvested the sweat. It came from the armpits of another woman. Unfortunately this was all they could prove, because they couldn't factually state what the sweat contained to cause this result.
How does this Research Affect the Dispute?

In essence this research showed that pheromones can indeed have a long-term effect on issues like menstrual cycles and puberty. However, it couldn't prove anything in terms of what people really wanted to know, which is whether it can influence human behavior in short bursts of contact. In other words, could it make people more sexually attractive and confident? The research that focused on the latter aspect came back with mixed results and determined, at that point, that pheromones didn't really have a significant effect on humans. 

This didn't stop enterprises from creating colognes that apparently make the opposite sex more attractive. Their main ingredients were androstadienone and estratetraenol, the former aimed at men and the latter was produced for women. You have to hand it to Dr. McClintock, given her passion to find forward moving evidence, because she didn't agree with these companies. Her skepticism towards the research of these companies remained evident and she argued that the perfumes acted as a "moderator" instead of a "release". By this she meant that it changed psychological behavior instead of naturally unlocking a primal instinct. 

Is this getting closer to the Answer?

At this point it's still a 50/50 subject with one expert throwing studies at another expert, who then turns it around and throws it back. However, there are many reputable experts who firmly believe that chemosignals play a big part in communication. Apart from other sub-conscious signals, like for instance body language, there are elements that either attract or reject advances from the opposite sex. The only problem with this theory seems to reside in two specific questions.

If in fact humans generate pheromones, where do they generate it from?   (and)





If in fact humans are influenced by these pheromones, how does it reach the brain?

For those who paid attention in biology class another question will probably be forming in the back of your brain. Every animal and plant releases pheromones in order to signal the time for mating, so why don't humans? This is very true, and pheromones from a moth are able to travel great distances. To be more specific, it can travel for miles. This evidence alone should be sufficient in proving that pheromones can increase sexual tension between two people who might not even like each other to start with. 

Unfortunately the counter theory for this also holds some crucial points. Modern living, especially when it involves taking a shower every day, has caused the natural odor of humans to fade away in a manner of speaking. For the majority of animals and plants, sex is a means to an end. Wham, bam thank you mam, now leave me alone. All they want to do is reproduce, whereas humans are more conscious about the decision. Sex has become a form of great pleasure and entertainment as supposed to a fundamental need to cultivate colonies. Ultimately humans have disconnected from nature on a large scale and if pheromones ever did play a part in our development, could it really survive the huge amount of cologne, perfume, spray, shampoo and soaps? 
Conclusion 

The best and most truthful answer is to approach the theory of pheromones with an open mind. In scientific terms there is no defining answer to whether it works, so it's up to personal opinion until the smart people can conclusively figure it out. For curiosity sake, taking a look at whether pheromone perfume actually works, it seems to be getting a lot of reaction. If you can get past the bias funding from pharmaceutical companies that sell them, a lot of people have stated that they get the reaction they want. What should also be considered in these statements is that no singular element contributes to sexual attraction. Unless the people involved are drunk beyond common sense, several factors will determine if you are going to get laid. There is a very good chance that pheromones will help in the process, but it won't save you when you are doing everything else wrong. Neither should you expect to walk into a room and have the ladies hover around you like flies simply because you enticed their sub-conscious nasal senses. If this happens then get your wallet ready for a "per-hour" rating.