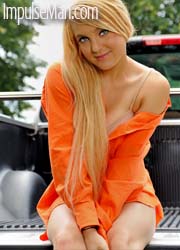 A recent survey by Insure.com discovered that women prefer men who drive dark vehicles.  Thirty-two percent preferred trucks and over half of the women preferred men in black cars.  As far as truck brands go, relax, women aren't like men and they don't really care. 
Just an FYI, more men preferred seeing women driving sports cars, and thrown in for good measure, women drivers with an international éclat.  As far as brands go, men are more particular than women preferring BMW most, then Merceds-Benz, and Porsche.  This sounds like a great upcoming article – girls in sports cars.
Now don't read on until you answers these two questions for your self.  First, what kind of car do your like to see women driving?  And second, we will guess the color but you think about it now – pause and think of the girl, the car, and the color.
The survey showed that  fforty percent of the men preferred red over any other color of car.  Is that what you like?
Now Our Take on Why Women Like Men in Dark Trucks
First, the survey doesn't take into account the driver.  For instance a man driving a truck is more likely going to of a stronger build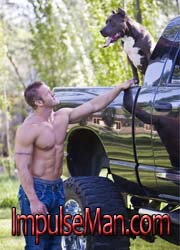 and come across as being more rugged.  Women seem to have an innate attraction that likely stems from being protected by a man.
Now in modern times, money can do the same thing as far as attraction goes.  And best of all self-confidence and a sense of humor wins out over all!  So if you're sporting around in a BMW get some self-confidence and get her laughing.  If you're an attorney it is hopeless because your power likely stems from your credentials and not your manhood.
It could also be that girls just like trucks because they represent a uncovential family style.  Let's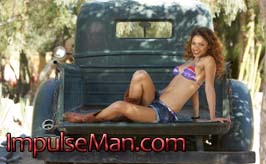 take a look of some examples.  Get a truck and you got a bed on wheels for girls to get into.  It's that open feeling of being liberated from being strapped into a seat belt.  Good for safety, but unfortunately the freedom always suffers.  So what do you do?  Take the back roads!  Then, jump in the back bed on wheels yourself!
It Depends on the Woman
Our unofficial opinion is that it depends on the woman.  The free spirit woman likes the truck.  The more gold digging type will go for the BMW.  However, just about all women will go for the Ferrari (and most men for that matter).
We're not about to end this here and will be following up with more girls and trucks!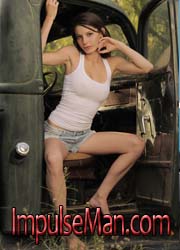 If you're so inclined, get an old truck and a young girl friend and truck on!