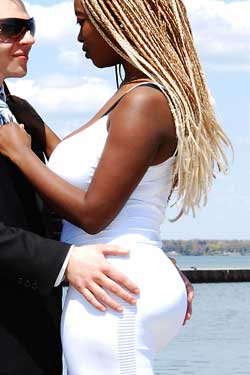 What can I say? I'm an ass-man. This isn't to say that I don't like many other features of the female anatomy. There is nothing wrong with a perky pair of perfectly proportioned breasts, or a flat and curvy stomach. I'm not blind to well-toned legs, slender arms and a slightly visible spine that runs down an arrow straight back. No sir, I like all these things, but my weakness will always remain those cheeks that can make the most horrible jeans look like Aphrodite made them herself.
I guess it became my favorite section while I was still in school. I remember getting my first "big boy" poster of Pamela Anderson pushing out her hips while crawling on the beach in a tiny two-piece gold bikini. It was a present from an older cousin and needless to say my mother preferred to avoid the wall it was pasted on. I was able to stare at that ass for hours on end, lost in its form. I'll be lying if I said I didn't focus on the other parts as well, but nothing really drew my attention like her ass did.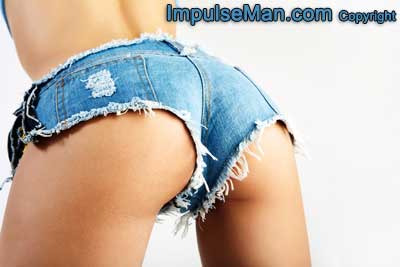 More posters inevitably followed, which I bought myself. The variety of women grew and names like Cindy Crawford and Sandra Bullock pops into mind as I take the road down memory lane. I want to say my descent into this fetish was slow, but it wasn't. Girls in my class, women on the street, in the movies, all of their lower backs were tentatively inspected by my keen eyes. At some point I lost control and didn't pay attention at how obvious my staring had become.
As my curiosity to see more variations of lower backs grew, I also started to wonder why I loved them so much. In light of this I started to do some research and unfortunately there isn't any solid evidence that can determine why the attraction is to strong. Only speculations like "it represents fertility" are suggested, but they admit it's a long shot. Ultimately it comes down to personal taste.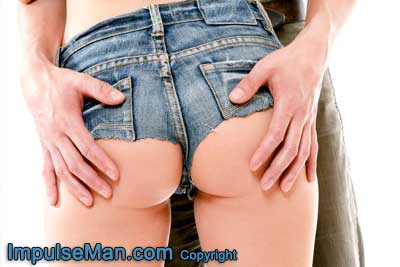 In the end I just decided to accept it, nothing will get my blood boiling the way a pretty little ass does. I particularly love it when girls wear tight hot pants and just a little piece of the bottom is exposed. If I have to explain the reason for my choice, it has to be attitude. It represents a certain personality and this is why girls use their lower backs to make dancing sexy. Everything else they shake around is simply just a build-up to placing more focus on the flawless ass.
Everyone has their thing and I respect this, but the ass balances the body and without it no woman will be complete. It's not that big of a deal when her breasts are a little bit small or the shoulders a little thin, as long as her ass proudly stretches her clothes so tightly around her hips it makes you think of unspeakable actions. Is there anybody who can argue that an ass makes every sexual position worthwhile? I didn't think so.